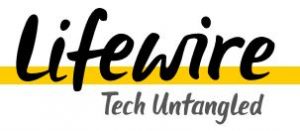 How to Hack Your Way Into Your Own Computer
When I was a kid, I used to always forget my house key and would have to resort to climbing a ladder and crawling through our kitchen window to let myself back into our house after school. I'm sure my mom got very tired of me knocking all her stuff off the window sill and killing the plants in the window box, but it sure beat sitting on the front porch for several hours waiting for them to get home from work.
Now that I'm an adult, I rarely forget or lose my keys, but I have managed to lock myself out of a few computers and servers more than a few times.
So the big question is:
How do you let yourself back into your computer without breaking something?
Well, I can't promise you that you won't break something, but I can give you some tips on how to hack your way back in:
Please note that these tips are for good guy purposes only, I make no guarantees that these will or won't work. It's entirely possible that you could lose all your files by trying these techniques, so use at your own risk. I'm going to guess that if you are reading this page that you are at your wits end and this is a last resort. Continue reading →