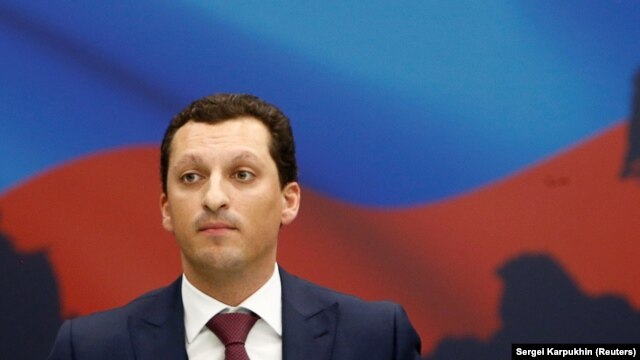 Billionaire Kirill Shamalov, who is widely reported to be Vladimir Putin's son-in-law, is one of a number of wealthy or influential Russians who seem to have had their names removed from property records. (file photo)
Peculiar things are afoot with senior Russian officials and their relatives tied to pricey real estate: Their information keeps disappearing from public property records.
Kremlin foes, journalists, and anticorruption activists in recent months have uncovered evidence that entries in the official federal real-estate database have been quietly edited, in some cases obscuring ownership of expensive properties thought to be controlled by members of Russia's political elite.
Moreover, the Russian intelligence community is pushing draft legislation that would curb access to personal information in public real-estate records, thus shielding these details from inquisitive journalists and the broader public.
Continue reading →