EAST EUROPEAN
GENEALOGICAL SOCIETY INC.
Box 2536
Winnipeg, Manitoba CANADA R3C 4A7
Message/Voice Mail: (204) 989-3292
E-mail: info@eegsociety.org
Website: www.eegsociety.org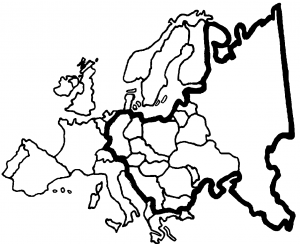 – NOVEMBER 2014
Dear EEGS Member,
Welcome to another genealogical sources and tips, as well as family history news. Listed below are genealogical tips, sources and family history news. Please also check our Facebook page for additional tips. http://www.facebook.com/pages/East-European-Genealogical-Society/155052604506503 If you are aware of genealogical tips and sources that may assist our members with their research; we would appreciate receiving them via email.
Ø Five Tips to Discover Your Eastern European Roots by Lisa Alzo: If you have no idea where or how to begin searching for your Eastern European Roots, or have heard that it's too difficult, this blog lists five tips to help jumpstart your research.
http://blogs.ancestry.com/ancestry/2014/10/22/five-tips-to-discover-your-eastern-european-roots/#sthash.ijaQ4Hyg.dpuf
Ø GenTeam Additional Databases Online: The collection currently contains almost 12 million entries.
– Diocese Passau: Corrections and new entries
– Citizen Rolls from Bratislava/Preßburg
– Marriage Index for Vienna 1542 to approximately 1860
– Index of the Roman Catholic Baptisms from Vienna
– Registry-Indices from Lower and Upper Austria as well as Moravia: Lower Austria (Arbesbach, Bischofstetten, Dobersberg, Grafenschlag, Großebersdorf , Heidenreichstein, Obermeisling, Rappottenstein, Schleinbach, Schrems, Waldenstein and Wolkersdorf); Upper Austria (Maria Neustift, St. Ulrich bei Steyr); Burgenland (Lockenhaus); Bohemia (Bukownik/Bukovnik, Schönbrunn/Jedlova); Moravia Althart/Stare Hobzi, Zlabings/Slavonice- Familiants in Prague
– Jewish Indices of Prague for the years 1784-1804
http://www.genteam.eu/
Ø "Würzeln in den Böhmischen Ländern – Heimat online" (Roots in the Bohemian Lands – Homeland Online) Overview of German and international websites where home landscapes, circles and locations are presented in Bohemia, Moravia and Sudentenschlesien.
www.sudeten.de/cms/?Startseite:Heimat_Online  (in German); Translate this page   (In English)
Ø Vital records (birth, marriage and death registrations) in the Kingdom of Poland: Polish-Jewish Genealogy — Questions and Answers (While the title states Polish-Jewish, this info may be useful to researchers with Polish roots.) http://www.jewishgen.org/InfoFiles/Poland/Questions.htm
Ø Polish Roots. 2nd Edition, by Rosemary Chorzempahttp://globalgenealogy.com/countries/other-countries/resources/poland-218981.htm
Ø Bukovina Society of America – 25th Anniversary: This website provides resources, families and village contacts, contact list of Bukovina Genealogists, Newsletters on-line, links, store and more. http://www.bukovinasociety.org/
Ø Genealogy Search Engine: Genealogy in Time Magazine (Check the website for additional genealogy supports.) http://genealogyintime.com/tools/genealogy-search-engine.html
Gen Team Facebook:– www.facebook.com/GenTeam.Die.genealogische.Datenbank. (German text)
– AiOeU – Ahnenforschung in Österreich-Ungarn (Family Research in Austria and Hungary) https://www.facebook.com/Ahnenforschung.in.Oesterreich.Ungarn  (German text)
Google Translate: (Type email address in designated box.) https://translate.google.ca/
Ø Canadian Vital Records at Familysearch.org
– Manitoba Probate Records 1871-1930: Browsable Images of estate files, application books and indexes. Some indexes up to 1970 https://familysearch.org/search/collection/1987562
– Manitoba Church Records 1800-1959: Browsable Images of baptisms, marriages, deaths and other records from some Catholic, Lutheran and Unitarian parishes in Manitoba. https://familysearch.org/search/collection/1992433
– Manitoba on-line genealogy records: https://familysearch.org/learn/wiki/en/Manitoba_Online_Genealogy_Records
– Saskatchewan Probate Estate Files 1887-1931: Index and images of estate files from SK judicial districts. The estate records contain loose papers relating to the settlement of estates including such matters as provision for heirs including minor children as well as distribution of funds, land and property. This project was indexed in partnership with the Saskatchewan Genealogical Society. (Searchable Index and Browsable Images) https://familysearch.org/search/collection/1918293
– Saskatchewan on-line genealogy records: http://ldsgenealogy.com/Canada/Saskatchewan/
– Records for Canadian Provinces: https://familysearch.org/search/collection/location/1927164
Ø Slovakia Church and Synagogue Books: 1592-1910 with about 33 million records, Ancestry.com (fee payment required) http://search.ancestry.com/search/db.aspx?dbid=60146
Ø Czech Republic, Censuses: Updated "1800-1945″ collection. FamilySearch https://familysearch.org/search/collection/1930345
Ø Patronymic Names: post by Vera Miler, Find Lost Russian & Ukrainian Family, Uncovering the Secrets of Finding Family and Records in the Former USSR Blog
http://lostrussianfamily.wordpress.com/2014/10/19/dont-let-this-easy-mistake-implode-your-family-tree/
Ø The Galizien German Ortfamilienbücher: Collective genealogies of German villages in Galicia.
http://www.galizien-deutsche.de/hochgeladen/dateien/Liste-OFB-neuePDF-Datei-042012.pdf
Ø Online German Genealogy Records & Databases: German Roots, Resources for German Genealogy on the Internet http://www.germanroots.com/germandata.html
Ø Lutheran Records in Russian Poland: The Society of German Genealogy in Eastern Europe. Includes 160 parishes with a list of current records known to be online.
https://sggee.org/research/parishes/church_parishes/LutheransInRusPoland.html
Ø A Sticky Situation: The Perils of Sticky Notes: Archives of Canada Blog, The reason to not use sticky notes on your family history documents and materials. http://thediscoverblog.com/2014/09/18/a-sticky-situation-the-perils-of-sticky-notes/
CONVENTIONS, SEMINARS, MEETINGS, AND PROGRAMS
2014
November 5, 12, 19, 26: Salt Lake City, UT, Family History Library, Russian Handwriting Classes (free)
https://familysearch.org/blog/en/family-history-library-announces-russian-handwriting-classes/
November 11, 7:00 pm (Central Time): PBS TV – Finding Your Roots with Henry Louis Gates Jr.: (Episodes on-line) http://www.pbs.org/wnet/finding-your-roots/episodes/
November 15, 3:00 pm: Winnipeg, MB, Ogniwo Polish Museum Society Inc.1417 Main St., 'Solidarity' Immigration in Manitoba Twenty Years Later: Oral Histories Saturday, Central and East European Studies Program, presentation by Magdalena Blackmore, M.A. B.A. Instructor of Polish Language, Department of German and Slavic Studies, University of Manitoba (free) http://events.umanitoba.ca/EventList.aspx?view=EventDetails&eventidn=7430&information_id=15206&type=&rss=rss
November 16, 7:00 to 9:30 pm: Steinbach, MB, Mennonite Heritage Village, 25th Anniversary Celebration, The Emigration of Prussian Mennonites to New Russia 1788-1789 (Admission fee)http://www.mennoniteheritagevillage.com/sites/default/files/2014_mhc_prussia_to_russia_letter.pdf
November 19, 7:00 pm: Winnipeg, MB, Thompson Funeral Home, 666 Broadway Ave., East European Genealogical Society Monthly Meeting, Tracing Footsteps from Czechoslovakia in the 1940's to Canada, Jane Seniw http://www.eegsociety.org/MonthlyEvents.aspx?NextMeeting=True
November 22: Los Angeles, CA, "German History and Genealogical Research" and "Emigration from Poland/Germany in the Nineteenth/Early Twentieth Century" by John Schmal, Polish Genealogical Society of California, http://pgsca.org/
December 18, 7:00 pm: Winnipeg, MB, German Society of Winnipeg, 121 Charles St., East European Genealogical Society Monthly Meeting, Family History 'Show and Tell', Dinner (cost) and Meeting (free) http://www.eegsociety.org/AllMonthlyEvents.aspx
2015
May 13-16: St. Charles, MO, National Genealogical Society 2015 Family History Conference includes East European topics such as, Research Jewish Genealogical Records from your Couch, Daniel Horowitz; German Digital Libraries, Baebel K. Johnson AG; Pity the Poor Pfuhl: Proving Immigrant Identities, Warren Bittner, CG; Back to the USSR, Tracing Your Russian Roots, Amy Wachs, JD, among other presentations.
http://conference.ngsgenealogy.org/
June 24-27: Harrisburg, PA, 2015 Palatines to America National Conference
https://www.palam.org/index.php
July 12-19: Billings, MT, 2015 American Historical Society of Germans from Russia International Convention
http://ahsgr.org/index.htm
July 15-19: Bismarck, ND, 45th Annual International Germans from Russia Historical Society Conference
http://www.grhs.org/
August 11-15: Salt Lake City, UT, Eastern European Family History Conference, The Foundation for East European Family History Studies (FEEFHS) http://feefhs.org/
October 2-3: New Britain CT, Polish Genealogical Conference, Polish Genealogical Society of Connecticut and the Northeast, Inc. http://www.pgsctne.org/ConferencesEvents.aspx
October 21-24: Cedar Rapids, IA, Czechoslovak Genealogical Society International 15th Genealogical and Cultural Conference http://www.cgsi.org/news/events/2015/10/21/cgsis-15th-genealogical-and-cultural-conference-ia
**************
NOTE: (The EEGS does not endorse the services of any agency or organization but provides information only. The information in the sites listed above has not necessarily been researched in detail.)
*************
If you are not interested in receiving these tips, please e-mail info@eegsociety.org and in the subject heading state DISCONTINUE GENEALOGICAL TIPS.
Mavis Menzies, EEGS President Emeritus