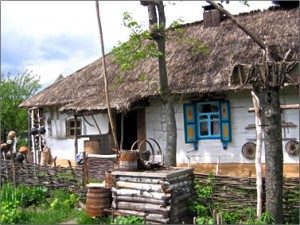 Step One: Locate their birthplace.—What if your ancestors came from a small town or village and you don't know the exact name of that town? This information is vital to your research. You can't write to Ukraine for civil or church records unless you know exactly where your ancestor(s) lived. If you don't have a relative who can direct you but your ancestor died in Canada, then they would have left a "paper trail." This you can search for their town of origin. There are a number of documents, which may reveal the name of the village/town, such as their: Naturalization papers,  Marriage Records, Death Records,  Church Records, Cemetery Records and Funeral Home Records

Step Two: Locate the village/Town in a Gazetteer—Once you know the exact name of their town, then you can consult a Gazetteer. This will tell the Parish that the town was located in and that is where you will find the records. Many small villages and Hamlets would belong to one parish located in a nearby town.
StepThree: Search the Family History Library for any microfilms on the parish town. Go to http://www.familysearch.org/Eng/Library/FHLC/frameset_fhlc.asp – This is the search page of the Family History Center Catalogue. Click on the "Place Search" button and enter the name of the parish.
Step Four: Order your microfilm, which will be sent to your nearest Family History Center. You can locate the nearest Center by going to:
http://www.familysearch.org/Eng/Library/FHC/frameset_fhc.asp
Step Five: Search the microfilm. For further information on doing your search go to: http://torugg.org/Researching%20Your%20Roots/researching_roots_steps.html
Step Six: Join a genealogy group such as the Toronto Ukrainian Genealogy Group (TUGG) for additional help.
(905) -841-6707  http://www.torugg.org