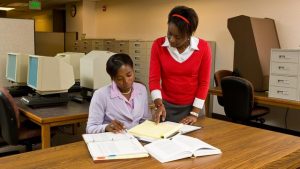 Family History Centers (FHCs) are units of the Family History Library in Salt Lake City operated by The Church of Jesus Christ of Latter-day Saints (LDS Church). There are more than 4,800 FHCs in 134 countries. The centers supply resources for research and study of genealogy and family history. In the Toronto area there are two FHCs. You do not have to be a member of the church to use the Family History Center's facilities. It operates much like a public library and is open to the public. However, you must call the local FHC beforehand to let the volunteer staffers know that you wish to use their facilities. Their hours are set by times convenient for their volunteers—so you must determine the dates and times the FHC is open.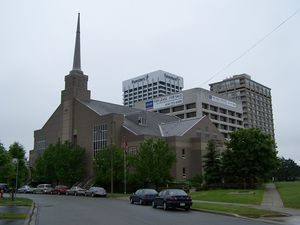 For outside of Toronto go to: https://familysearch.org/locations/
Registration on FamilySearch websites is free and easy to do, and it only needs to be done once. Once registered, you receive an account that works across all FamilySearch sites.
After you have activated your account, sign in each time you visit familysearch.org to benefit from all the features available to registered users.
You can register for a FamilySearch Account or an LDS Account by following these steps:
From the home page of FamilySearch found at https://familysearch.org, click Sign in Free Account (in upper right corner of the page).
Next fill in the form "Tell Us a Little About Yourself" and click Create an Account
A verification email will be sent to the e-mail address entered on the form. Open the email, and follow the instructions to activate your new account. Your account must be activated within 48 hours, or the registration is voided, and you must start the process over.
Note about Registration
User names cannot contain a space or special characters; use only letters and numbers.
Passwords are required to be at least 8 characters but no more than 128 characters, with at least one letter and one number.